For thousands of years, people have valued linen clothing. Linen is a natural fabric made from flax plant fibers with its own set of special textile-specific characteristics. Linen clothing is popular among people of many nations, ages, and demographics because of the numerous advantages it provides.
What could be better than clothes that not only look amazing but also feel great? Linen garments are adaptable, effortlessly fashionable., These are always in style, from your favorite summer linen dress to the linen shirt that takes you from the workplace to evenings out.
Tips on Washing Your Linen Clothes:
What is it about linen clothing that we find so intriguing?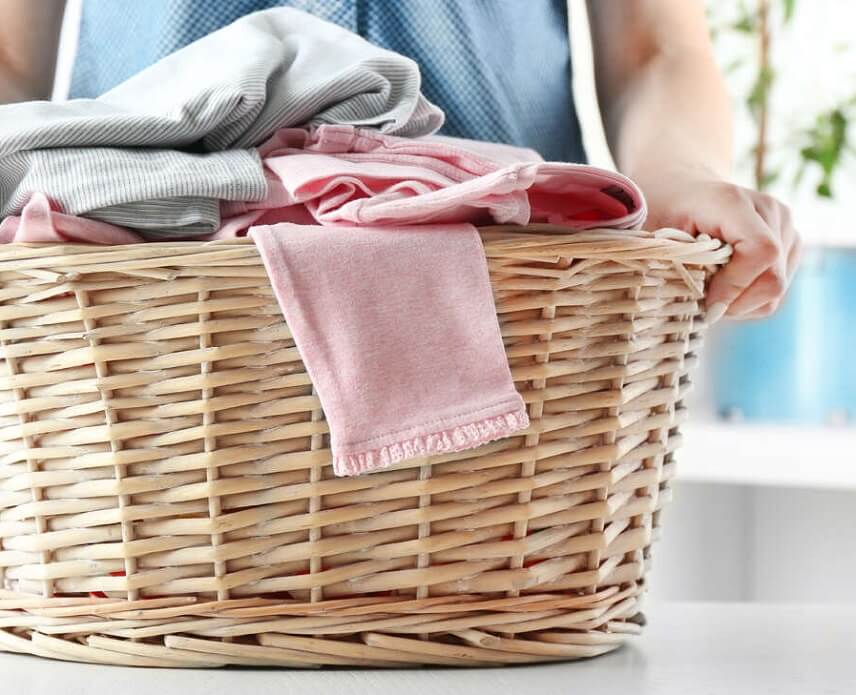 Linen fabric is very breezy, allowing you to maintain a comfortable body temperature while also absorbing perspiration away from skin. This means you'll be comfy regardless of the season or weather. It is also more durable than cotton fabric, making it ideal for apparel as well as other home textiles like bed linen, linen tablecloths, and linen towels. Whether you're on vacation or attending a business meeting, wearing linen apparel is a great way to look instantly attractive without being overly put-together.
It's always a wise choice for the current wardrobe because it's elegant and ageless and attractive. You'll be delighted to learn how easy linen garments are to care for once you've fallen in love with them. However, it's also crucial to give linen the attention it deserves, so here are some washing instructions for linen apparel. Linens can be kept looking lovely and feel luxuriously smooth with proper maintenance.
Also Read: Hanging Laundry – How To Hang Your Clothes Properly
What is the best way to wash linen clothing?
It should not be difficult to clean your linen outfit. Be sure to use a gentle or short cycle wash with lukewarm or cold water if you are washing the linen apparel in a washing machine. If you are hand-washing your linen garments, make sure to use cold water, as it will lengthen the life of the fabric. When washing linens, avoid using harsh laundry detergents. For sensitive materials, use a gentle detergent or team up your laundry detergent with a good fabric conditioner. Remember that it is very important to separate your whites and colored linen apparel when washing them in the washing machine.
If you choose to hand wash, simply wash them in clean sink with cold water and a gentle, linen-friendly detergent. If you are not very confident about cleaning them by yourselves, get in touch with a linen cleaning service or a linen laundry service provider.
What is the best way to dry up linen apparel that has been washed?
If you have a drying machine, you can certainly use it to dry your linen clothing. If you're going to dry your outfit, make sure it's at a low temperature. Also to avoid creases, you can air-dry your linen garment on a cushioned hanger or spread them flat on a drying rack after you are done cleaning them.
What is the best way to iron linen apparel?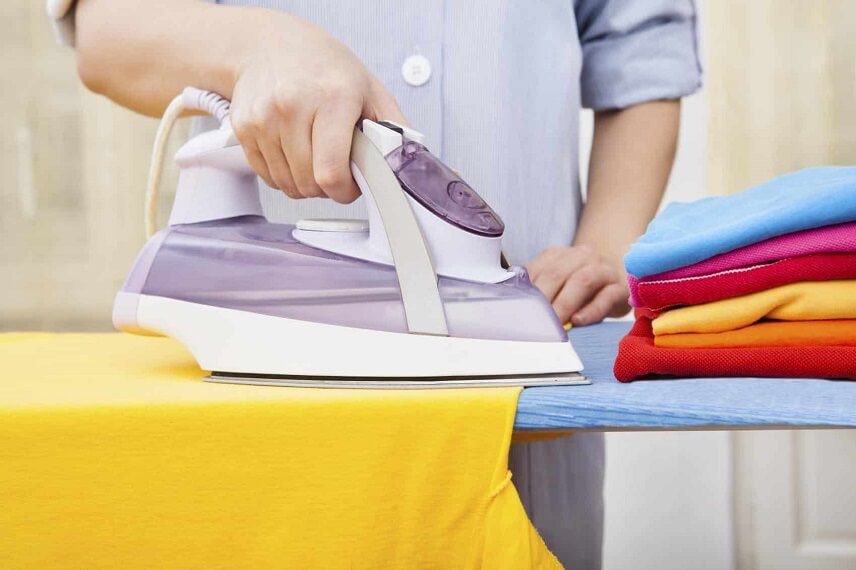 To be honest, linen fabric looks wonderful even if it isn't ironed, so your lovely gown will flow smoothly no matter what. If you don't want any wrinkling on the linen apparel, you can iron your linen garment with a medium-hot iron and steam. The linen material will look neater if you steam the outfit. When ironing, use a small amount of moisture or steam. Bring your iron to the linen setting and iron the garment while it is still slightly damp.
Before ironing, make sure you turn your linen garment inside out. To protect your linen fabric from direct heat, place a cloth between your iron and the fabric. White linen can be ironed on both sides, however, dark linen should only be ironed on the opposite side. Also, if you are not very confident about washing and ironing  then get in touch with Prime Laundry.
Also Read: Effectively And Smartly Washing Silk Clothes At Home
How should it be worn and stored?
As linen apparels are very soft in nature, they are very prone to get wrinkled with every use. So to avoid that, you can follow these steps.
To begin, fill the same spray bottle with water that you used for ironing the garment with a little water and spray it over your dress to refresh the material and avoid extra wrinkles. Linen dries rapidly, especially when the weather is warm and bright. Also keep in mind that when we fold our garments through the same spot every time, they are at risk of getting wrinkled. Then, when we're ready to wear them again, they've got lots of folding lines, which certainly does not look good. We can remove the creases with a hot iron. Also, you must remember to soften the crease with steam or a small amount of water before ironing linen apparel.
Conclusion:
In general, linen is a low-maintenance fabric. It can be machine washed or dry-cleaned. However, before washing your linen apparel, carefully check the manufacturer's care label and follow any particular recommendations mentioned. Also if you are not confident enough to take care of linen fabrics on your own, you can certainly see help from a professional laundry service.