You have a big pile of laundry, but you're too preoccupied with work and exhausted to do anything about it. You have a date; there's a new Netflix movie you want to watch; you have an article to write.
There are so many excuses you can make to stop doing your laundry. It is true that balancing items within the available time is incredibly difficult. As a result, you must carefully decide whether or not to use launderette services in London.
Cleaning clothes or doing laundry is a job that is needed at any business whether it's a large or small. When it comes to hotels, restaurants, and medical facilities.
They all need a lot of help cleaning and washing their bed sheets, curtains, aprons, towels, and other products. Professional laundry service providers serve both the residential and industrial sectors, including hospitals, dental clinics, hotels, and other businesses.
Finally, you'll discover some of the pros and cons of hiring a laundry service.
Pros of Hiring Professional Laundry Services:
Affordability:
It is a reality that everybody is looking for ways to save money. Using a laundry service is one such form. In the long term, a laundry service is less expensive than doing your own laundry.
Outsourcing such services rather than doing them in-house can therefore make sense, particularly if you own a company, business, or organisation. Furthermore, it might be difficult for a person or company to collect the funds necessary to purchase their own laundry machine.
Convenience:
Convenience helps to make life easier. A laundry service is very useful because it can set up a laundry schedule that fits your needs. If you want your laundry done on a particular day.
For example, you can tell your laundry service and they will build a schedule that fits your needs. This means you won't have to deal with the hassle of doing your own laundry as long as you're there to send them the dirty laundry and pick up the clean ones.
Also Read: 5 Ways To Remove Stains From Your Clothes
Speed:
Most launderette service providers in London can pick up and return your laundry within a certain amount of time. You can choose between two turnaround times: 24 hours or 48 hours.
This is how the majority of individuals and companies interact. In an emergency, however, you might need to expedite the operation. You do not have enough time to do your laundry and other chores in this situation.
You may request an emergency service in such circumstances. And though it will cost you more, it will provide you with the desired results in a short period of time.
Service: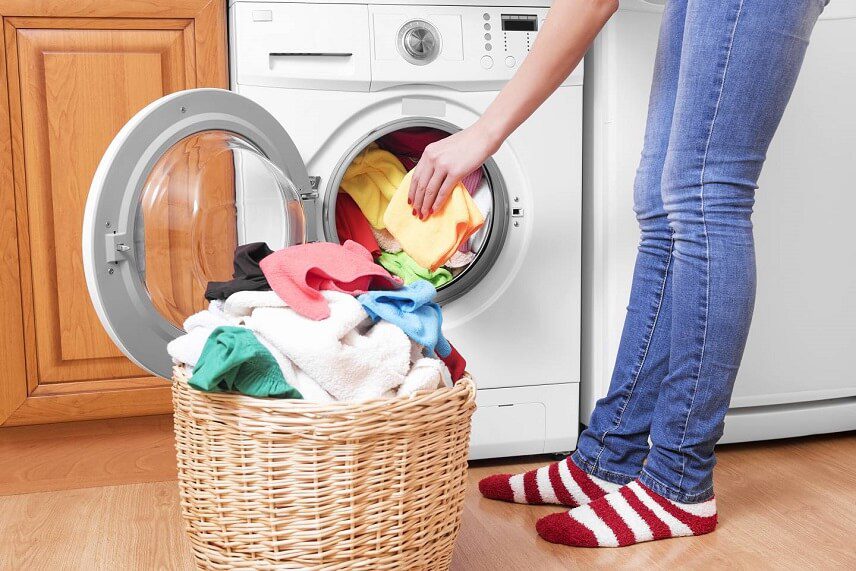 To be honest, not everybody can do laundry well. People have been known to ruin a decent pair of trousers or a designer shirt. This may be due to a lack of knowledge about how to do laundry. If you've ever been in this situation, you know how difficult it is to get your clothes ruined. You not only ruin a nice dress, but you also end up wasting more money because you'll have to buy it. A laundry service will help you escape this problem by professionally treating all of your clothing.
Time:
Anyone who owns a company or works for a living understands the value of time. Most people nowadays barely have enough time to sleep, let alone complete their daily tasks.
Laundry, for example, takes a few hours per week, depending on the home or company that requires the service. This time can be better used on other things that need it. With the aid of a laundry service, you will free up a few hours to do something that will change your life.
Also Read: How To Choose The Right Dry Cleaning Service In London?
Cons of Hiring Professional Laundry Services:
Anything that has a benefit also has a drawback. There are no substantial drawbacks of using a laundry service. Finding a laundry service that suits your basic needs is the first valid downside to any laundry service. Some people have specific criteria that may or may not be fulfilled by all laundry service providers. As a result, they will have to pay more and/or look for a service that will meet their needs.
It's true that if you contract a laundry service, you'll have to pay for it. Someone with little discretionary income is unlikely to be able to afford this luxury. Those that do have some spare cash to spend on extras, however, can find that laundry facilities are actually very inexpensive. That's particularly true when you realise how much money you'll save on things like water, power, and detergent.
It's understandable that you don't want to sign a long-term contract for a service. The best laundry facilities, on the other hand, have flexible terms that can be cancelled at any time. Since these businesses are secure in their jobs, they don't need to rely on strict contracts to keep customers.
Without a doubt, there will be numerous options for professional laundry services in London, but you must weigh certain factors for your convenience before hiring any of them. Prime Laundry offers reliable and high-quality services that take most care to ensure great results. For more details email us at [email protected] on give us a call at (+44) 798-437-5336.