Nowadays, lifestyles are full of responsibilities. It is important to hire the best laundry cleaning service to handle your clothes if you have a busy work schedule. Furthermore, some fabrics require special care that you cannot provide at home. A professional laundry cleaning service has the skills and experience to keep your clothes and other household things like cushions, blankets, sofa covers, pillows, tablecloths, and other clean and stain-free items. Choosing the best one takes time and research. Your clothes can be cleaned at a regular laundromat.
On the other hand, a first-class laundry cleaning service ensures that your things are cared for properly. Customer satisfaction is a priority for them, and they achieve it in a variety of ways. Top companies have a few unique features. Here's how much you can expect from the best laundry service in centre London.
Key Features of Best Laundry Service in Center London:
#1 – Free Pickup And Delivery Service: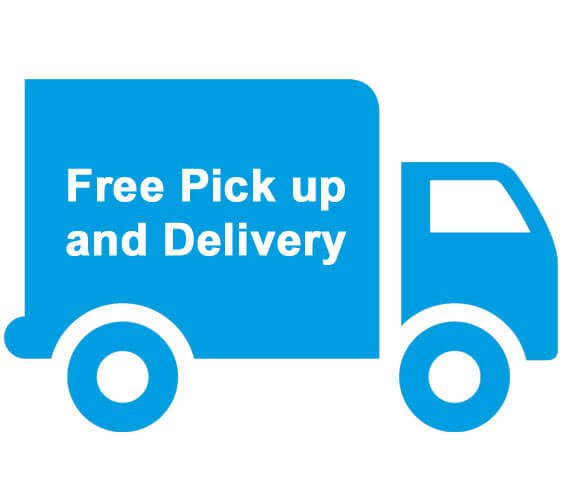 It is one of the essential features of laundry service in centre London. Customers don't have to worry about when or how they bring dirty clothes to the business because the service provider offers free pickup and delivery.
#2 – Maintaining the Fabric's Quality:
A reputable laundry service knows the items it services to wash each one in the proper environment. This type of treatment is required to keep all equipment in good working order. It's also a great way to ensure that the tissues last as long as possible and look their best.
Also Read: Excellent Laundry Tips To Shorten Your Routine Easily
#3 – Handling the Items Correctly:
High quality laundry cleaning service works in a clean environment. They keep their facilities healthy and clear of dust, filth, and anything else that could stain customers' clothes. They also don't allow smoking in the laundry room and keep the scent. Furthermore, the high quality dry cleaning and laundry service is provided by trained personnel who take all necessary steps to protect the clients' things.
#4 – Be Quick and Efficient:
Time equals resources, so the faster things are returned to the clients, the better. A reputable laundromat can save you at least three hours per visit on your laundry services. They complete the work as quickly as possible for the customer's convenience while also completing more tasks, which is a sign of serious business. Excellent and experienced automatic washers may provide same day pickup and next day return services even for heavy things like carpets and rugs.
#5 – Competitive Prices:
Customers all want services that are worth their money. Some laundromats may offer low-cost services, but their result is of low quality. However, a high price does not necessarily guarantee a high-quality service. And you'll want to look for a laundromat that provides high-quality service at a low cost.
#6 – Personalized Treatment:
Customers have no complaints about top laundry companies since they deliver the highest quality services. They use cutting-edge cleaning techniques, eco-friendly cleaning chemicals, and other customer-focused services. It is easy to create long-term customer relationships when everything is for cleaning and delivery.
#7 – Provide a Wide Range of Services:
An excellent launderette defines itself by being able to clean various types of clothing and various products. They can work with a range of clients, including workplaces, public houses, nurseries, bars, restaurants, and other types of enterprises. Being able to provide laundry services to many consumers shows that a store has a lot of industry experience and can manage any request.
Make a note of how much dirty clothing you have in a week. The number of dirty clothes you produce will determine if you should pay for laundry service or do your laundry. Clothing is frequently kept to a minimum in tiny homes. Put your clothes in the washer. Washing your clothes yourself is the best way to save money on laundry. If you have a washing machine at home, you should do the laundry for free.
Reduce the number of times you wash to two or three times a week. Washing tiny piles of clothes every three days will make the job easier. Many people wait until the clothing hamper is complete before doing it. Having too much dirty clothing can be a hassle.
Conclusion:
For an easy and effective way, hire a laundry cleaning service for washing your dirty clothes. Prime Laundry, launderette in centre London is an expert in the laundry and dry cleaning industries, which means they are always up to date on the latest technology, cleaning processes, and stain and delicate fabric solutions.